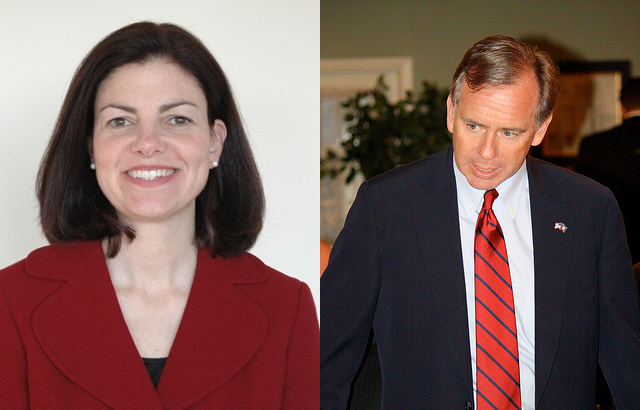 Tweet
Up until now, Kelly Ayotte has been leading the Republican primary for Senate in New Hampshire by enough that I haven't paid a whole lot of attention to her opponents.
But if Magellan Strategies is right in its latest poll, that's changing.
According to this poll, Ayotte still leads, but Bill Binnie is surging. He's now got within a 38-29 (MoE 4.4) of Ayotte, giving her an 84% chance of being ahead of Binnie in the two-way vote. This is a ten point swing from the last primary poll we saw, when PPP had her up 43-24 over Binnie. Ovide Lamontagne is well back at 9, and latecomer Jim Bender is below the margin of error at 4.