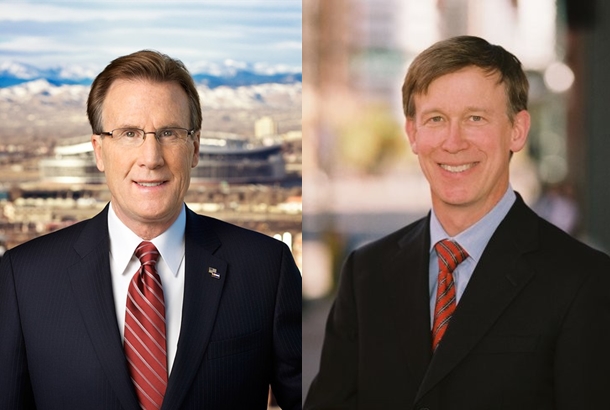 Tweet
Spending some time with the nephew so apologies for the late and simpler post. Next week things should be back on track. This evening, we played Sorry! I took a 2-0 lead, he made a rousing comeback to tie it at 3, and then finally I edged him out to slip in for the win.
But for now, the Colorado race for Governor!
Republicans have really taken it on the chin in Colorado, but Republican Scott McInnis seems to be fighting back in the pictured Governor's race against Democrat John Hickenlooper. Per Rasmussen he's led for three months now. At 48-42, 48-42, and 47-41 (MoE 4.5 each) for March, April, and May, it's pretty easy to declare McInnis ahead in a race that's stagnant for now. Of course, it's May and November's pretty far off in political terms.
But it may be that Republicans have finally hit bottom in the state.