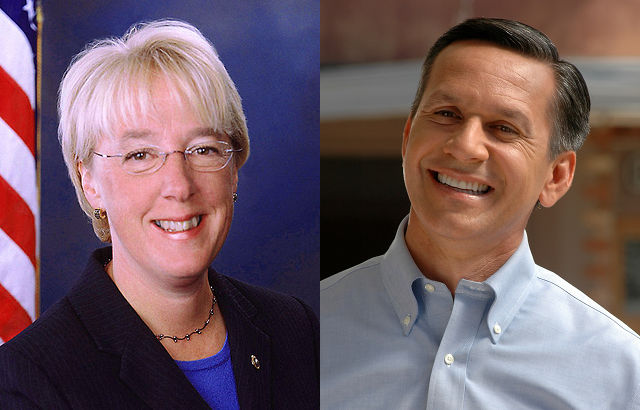 Tweet
The Elway Poll has updated us on the Washington Senate race. And while the Republicans have yet to decide who will be the standard bearer against Patty Murray, Dino Rossi is getting all the attention.
That said, Elway shows Murray below 50 against all leading Republicans, who each gained 6-8 points against her.
Rossi made huge gains. Elway had shown Murray up 17, but now she only leads Rossi 47-40 (I can't find a margin of error for this edition, but previously it was 5 points). That large MoE on that lead gives Rossi a one quarter (24%) chance of even being up right now.
Clint Didier and Paul Akers aren't quite doing as well even after big gains, the two trailing 47-33 and 46-32. There would be time for either man to catch up to an incumbent on the decline in a wave year, but obviously Murray would be a big favorite in those matchups.
Murray would also be the favorite against Rossi, but as I've been saying since I first started tracking this race, it's clear that the experienced statewide campaigner has the best chance against the incumbent Senator.