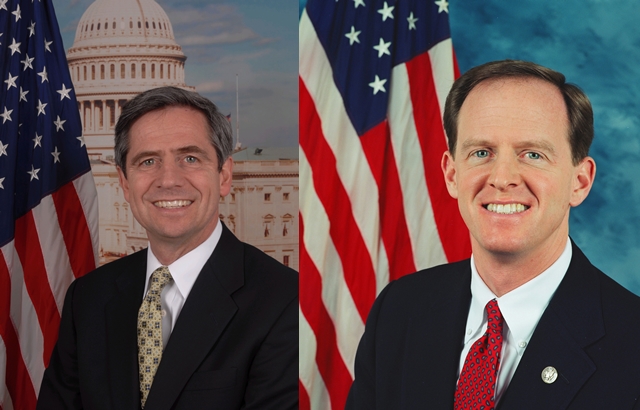 Tweet
Rasmussen polled the Pennsylvania Senate race again, and Pat Toomey still leads.
Can Sestak break through and get another surge like his post-primary unity bounce?
Every time Sestak gets close, as he did last time, Toomey pulls away again. This time he's jumped ahead 45-39 (MoE 4.5), possibly on the back of 54-42 support for PPACA repeal.
Some of the difference may be a PPP/Rasmussen secret sauce split of different likely voter models, though. But nobody's yet picking Sestak to win, so we don't yet have a clear test for the two pollsters.