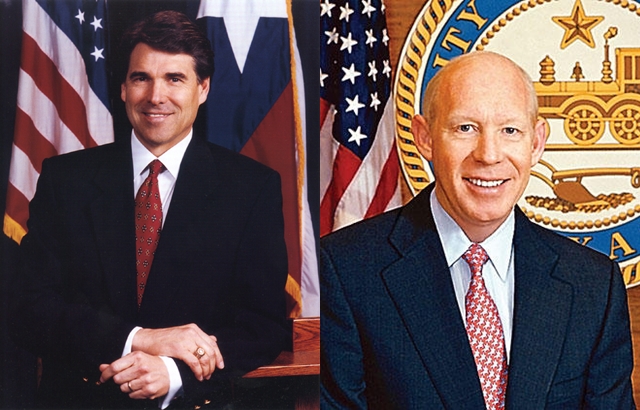 Tweet
I know many of my readers are interested in the race for Governor in Texas, so let's check in on Rasmussen's latest on that race.
This race between Rick Perry and Bill White caught my attention early because Perry had polled awfully low, and White had caught up. Then Perry got what appeared to be a unity bounce, which he needed after a bruising three way primary.
But now the race has closed a little again, from last month's 51-38 to the current tally of 48-40 (MoE 4.5). A five point swing off of a 13 point lead is nothing to sneeze at, though no poll I've seen has shown White ahead or even tied, and this poll still gives Perry a clear 81% lead probability.
At this point I'd say Perry is a clear favorite, but he's going to have to show up to win this one. White just isn't going away.