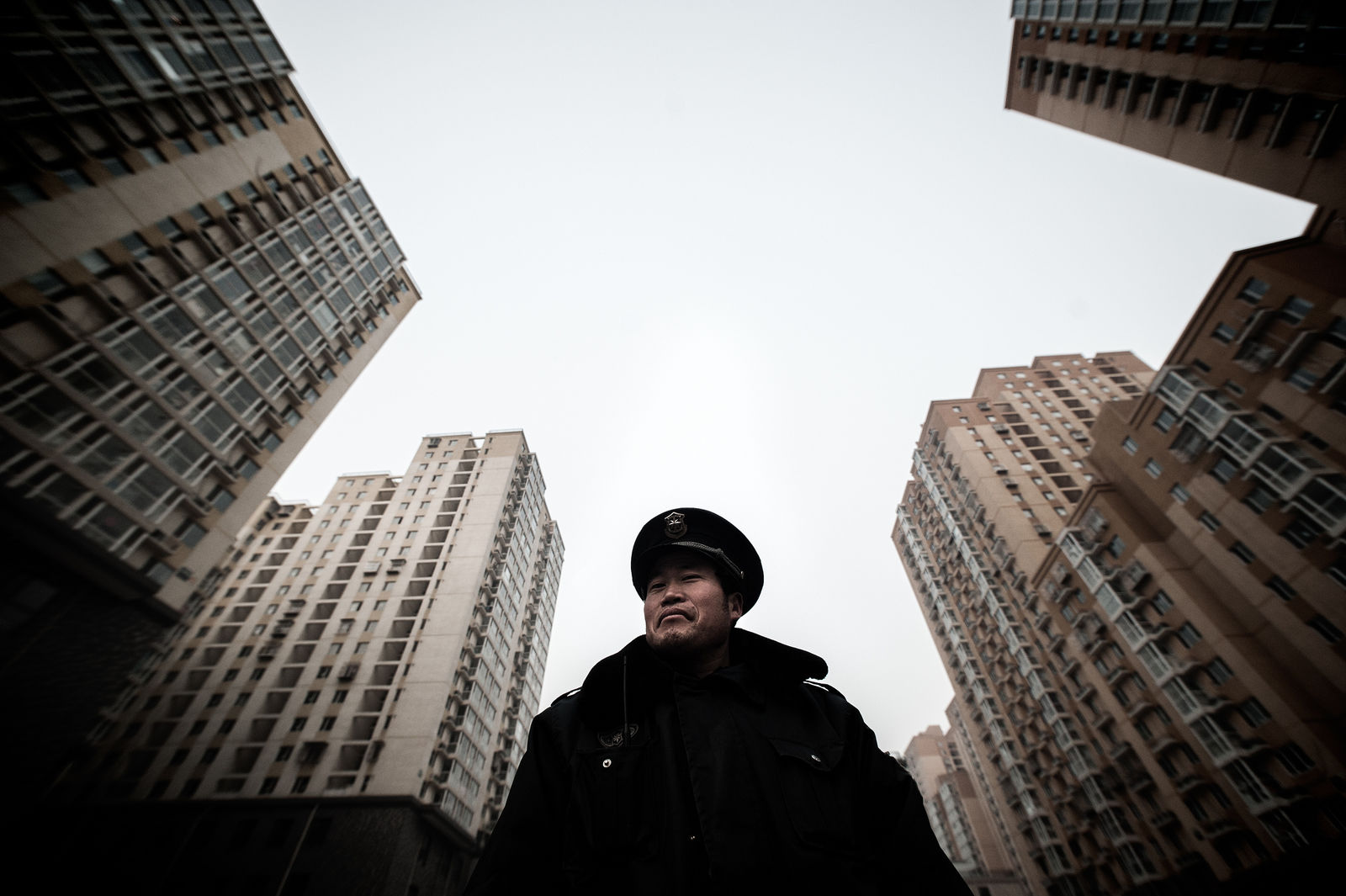 Beijing, China - Security interrupting photography of apartment complex (Jonathan Kos-Read/Flickr)
Tweet
Chinese manufacturer ZTE got caught violating Iran sanctions, and was slapped with a severe export ban as a result. China is lobbying the Trump team to ease up.
Even as Donald Trump is threatening to end the Iran nuclear deal, the Communist Chinese government is lobbying the administration to ease up on a company that violated Iran sanctions. The Zhongxing Telecommunication Equipment corporation, based in Shenzhen, is well tied in with the Chinese military-political apparatus.
Its board is stacked with officials from CASIC, the China Aerospace Science & Industry Corporation. CASIC, a fully state-owned corporation, is a leading People's Liberation Army contractor, manufacturing missile defense, cruise missiles, rockets, satellite communications, and quite likely signals intelligence projects.
So when the the Commerce Department applied a seven year penalty to ZTE for failing to reprimand employees for transferring materials to Iran illegally, this was an attack on the Chinese military. ZTE, and by extension the Chinese military-political apparatus, is hindered from importing chips and technology from United States firms such as Qualcomm, the leader and primary patent holder in mobile wireless.
ZTE is merely a commercial front for military and political projects domestically in China. Any technology ZTE gets, will be funneled right back to CASIC and used in projects for the People's Liberation Army to prepare for future fights with America, including offensive actions against our communications systems.
China needs ZTE, and therefore CASIC, to be let off the hook. President Trump should ensure his administration will not let them off easy.