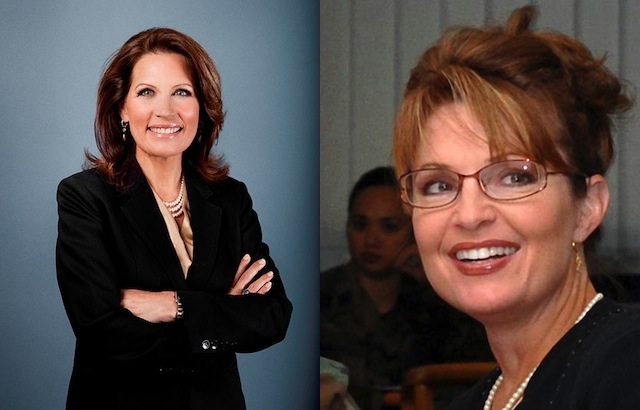 Tweet
By request, we have a somewhat unusual poll: We Ask America asked Iowa Republicans which candidate they don't want as the Republican Presidential nominee in 2012.
As is usual this time of year, the poll is skewed by the inclusion of non-candidates. This time, overwhelmingly so.
The usual facts: It's a poll of 649 Republican "Iowa Voters" (which I'm guessing is something in between RV and LV, but it might be just RVs) for the Primary questions, and 2342 Iowa Voters for Presidential approval questions. MoE 3.85 for Republicans and 2.02 overall. Automated poll, so no mobiles were likely included in the sample.
Sometimes the inclusion of non-candidates skews a poll. For the question of what candidate Iowa Republicans don't want, one non-candidate is defining the poll. Sarah Palin wins a full 25% of the question, well ahead of Newt Gingrich's 16%, and Jon Huntsman's 14%. Michele Bachmann tied for fourth at 12%, Mitt Romney finished sixth at 7%, and Rick Perry tied for eighth at 3%.
We Ask America then went for the candidates Iowa Republicans prefer. Interestingly, the top three finished in a different order from their do-not-want finishes. Rick Perry did win convincingly at 29%, but Michele Bachmann jumped to second at 17%, with Mitt Romney third at 15%. Sarah Palin finishes at 7%, behind Ron Paul and Other.
This poll suggests to me that opposition research dumps against Rick Perry have yet to leave a mark on him. It will be interesting to see if he can maintain such a solid lead (I show a 94% chance Perry leads Bachmann if this poll is sound) as both Republicans and Democrats continue to target him.
This poll also suggests Sarah Palin's paths to victory are limited, should she choose to enter the race. I can't see her winning Iowa when she loses a quarter of the state party right off the top. If she wanted an early win, she'd have to look elsewhere.
In other results, the poll shows a possible pickup opportunity for Republicans in 2012, as only 39% of Iowa voters favor the President's re-election, versus 54% who oppose a second term for Barack Obama.