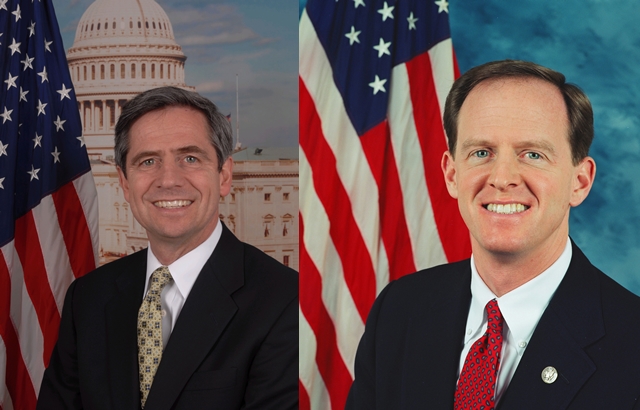 Tweet
The last time Quinnipiac Uniersity covered the Pennsylvania Senate race, the result was right in the middle of the pack, and inline with every poll from mid-July to early October: a seven point lead for Republican Pat Toomey over Democrat Joe Sestak.
But now, just as PPP came out with its shocking Sestak lead, Q says the race is close.
48-46 Toomey isn't nearly as surprising as the PPP lead we saw, but it's still the mark of a closer race. I suspect this one is closer to accurate, though as always more polling will confirm or deny it.
With a Margin of Error of 3, if other polls followed this trend, we'd see this race drop all the way to a 65% Republican win probability in my projections. Still good for Toomey, but well off from that 85% I believe I had him at for a while.
For all the states and races we've seen the Democrats give up on, there had to be some race, somewhere, where their spending would make a positive difference for them. Pennsylvania appears to be it, especially since the Governor's race appears to be closing as well.