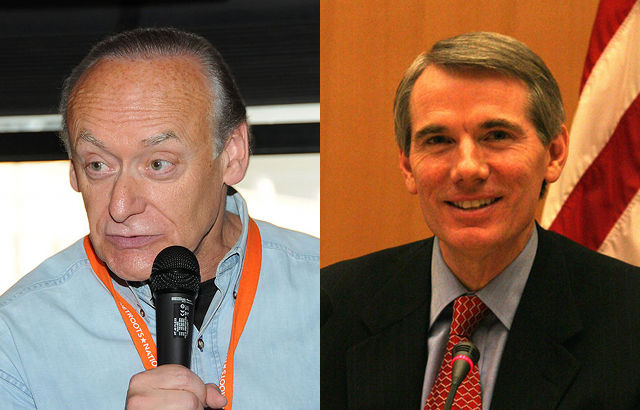 Tweet
Since I tried to tell Rob Portman his business, and suggested he was emphasizing the wrong issues in his campaign, two polls have come out covering the Ohio Senate race. Both by Rasmussen, the late June poll had Portman up 4, and now Rasmussen's July poll has Portman up 6.
I clearly picked the wrong moment to speak up!
When Portman, a Republican, not only has a big cash advantage over Democrat Lee Fisher, but a 45-39 (MoE 4.5) poll advantage, he's positioned well to win in November.
The race surely isn't over, even if PPP and Quinnipiac also come in with polls that show movement toward Portman, but for the seat that I think Republicans are most likely to lose in November, this is important news.