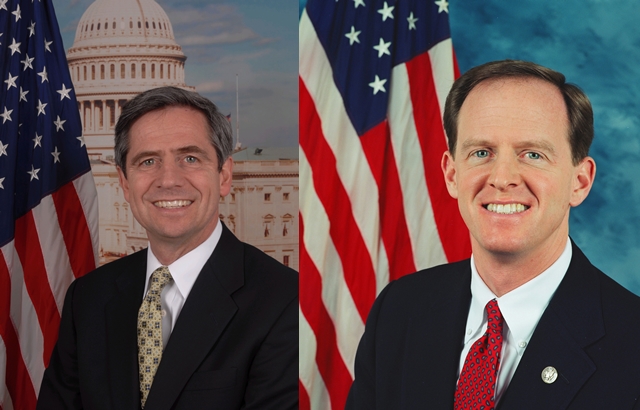 Tweet
I don't use the broad categories that some analysts use but if I did it would take a lot for me to move the Pennsylvania Senate race off of "Toss Up".
Say what you want about Quinnipiac versus Rasmussen, but the latter's latest doesn't convince me.
Quinnipiac had this race tied, while Rasmussen now has it at Pat Toomey 45 – Joe Sestak 38 (MoE 4.5). That in itself is a respectable lead, giving Sestak only a 22% chance of actually being ahead per this poll alone.
But even if I agree more with Rasmussen about the probable makeup of the 2010 electorate, I can't feel comfortable putting all my trust in those polls alone. Rasmussen will always weigh heavily enough in my analysis because the firm puts out so many polls in so many places that I try not to let it get beyond that.