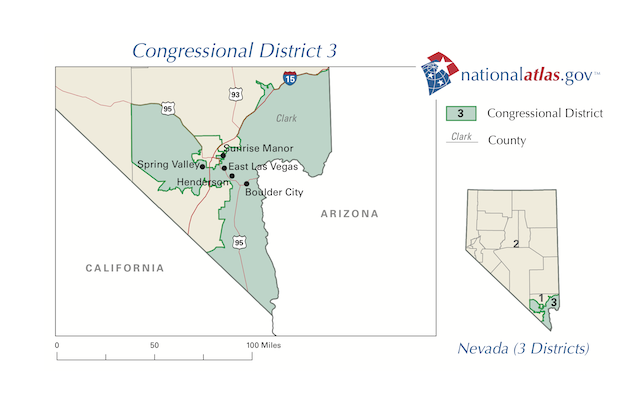 Tweet
I may suspect that Mason-Dixon's polls for the Las Vegas Review-Journal undercount Sharron Angle's supporters, but I'm not about to dismiss them completely. So when they show a close race in Nevada's third Congressional District, it's definitely worth a look.
Heck may be a funny word to some, but Joe Heck has freshman Democrat Dina Titus concerned if this poll is accurate. She only leads him 42-41 (MoE 5), after the one in April showed her up 49-44 (MoE 6).
The numbers in the race nearly match Titus's own favorability ratings, which have her underwater at 42-41 unfavorable to favorable. Titus voted for final passage of the PPACA, and that could be a factor.
Of course, this is just one House district, but it's a song playing all across the country, I'm thinking. The Democrats have used the last two elections to win in places they normally couldn't, and in a Republican wave, some of those seats just have to come back with the tide.