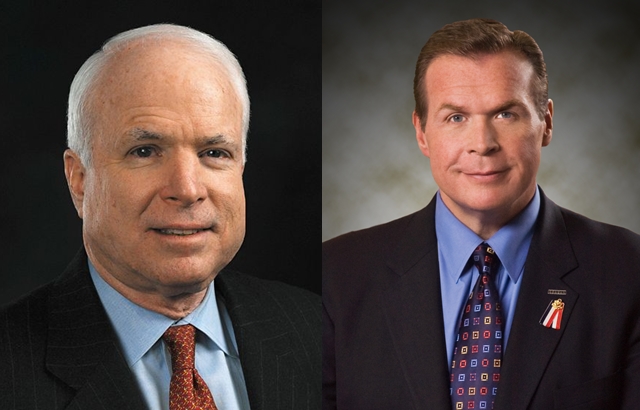 Tweet
It looks like the McCain/Hayworth primary in Arizona is basically over, as the Rocky Mountain Poll conducted by the Behavior Research Center a big lead and a big swing from earlier in the cycle.
Sure, not all polls have put Hayworth as far behind as the poll had, but since April, the Rocky Mountain Poll has given the race a 19 point swing to McCain, as he's now opened a 64-19 lead (MoE 5.4).
I'm crossing this primary off the list of interesting races unless any new news happens.