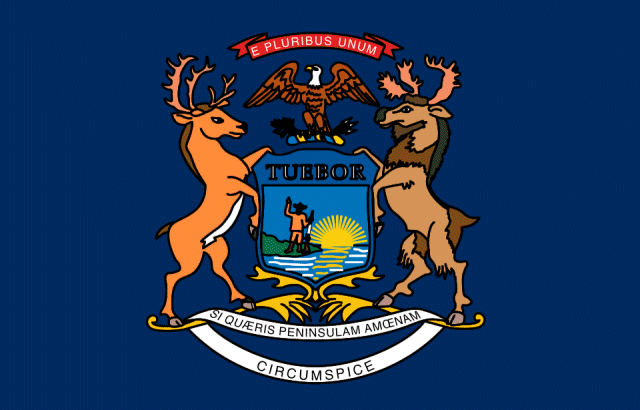 Tweet
It'd take me four days to hitchhike from Saginaw, or to try to fathom what's going on in the Michigan primaries for Governor. But the races for Governor are important, so I figured I'd at least mention PPP's latest on the races.
It's late, but luckily polls don't close. Especially this one, which could take all night just to summarize.
The Democrats have two candidates for Governor: Virg Bernero and Andy Dillon. Bernero leads 26-23 (MoE 5.5), putting the race at a 60/40 lead probability, very near coin flip territory.
The Republicans have, if you're ready, five candidates. Rick Snyder (20), Pete Hoekstra (19), Mike Cox (17), Mike Bouchard (15), and Tom George (9), with a Margin of Error of 5.1 for the lot. It's pretty safe to say Tom George isn't ahead, but beyond that? No idea.
A poll can only tell us where a race stands, and a five way race with nobody above 20 is a mess. No poll will clarify that.