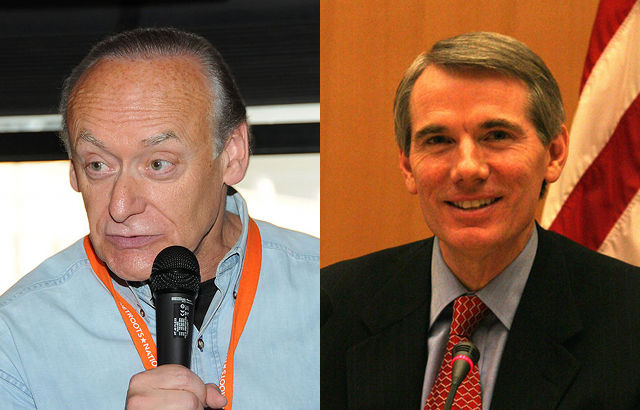 Tweet
I keep insisting the Ohio Senate race is going to be as drum tight as the Pennsylvania race, but polls like the Ipsos survey for Reuters may force me to re-think that.
Especially when Rob Portman is showing a massive fundraising advantage, a 43-36 lead (MoE 4.3) over Lee Fisher among likely voters is serious news.
Now obvious when the leader is only at 43, the race is far from locked up, but one doesn't expect anyone in an open seat to be at 50, the way an incumbent is supposed to pull that off easily. So even if I slide this race from "toss-up" to "Republican" in my mental categories, I'm not completely dismissing Fisher's chances.
One thing that seems clear: If 86% of voters blame the Bush administration as one contributor to the economic problems we're having, then Rob Portman is not being blamed for his role in that administration. How could he lead otherwise?
The problem we're seeing in the specific is the same we saw nationwide in the Public Opinion Strategies battleground poll: "There is no momentum and no energy at all in the Democratic base," says Julia Clark of Ipsos.
The biggest caveat for Republicans, and the best hope for Democrats, is the fact that the survey was weighted according to Census Bureau statistics. Any time we alter our random sample, we possibly insert bias. I will be interested to see if other pollsters confirm this widening of the Portman lead.