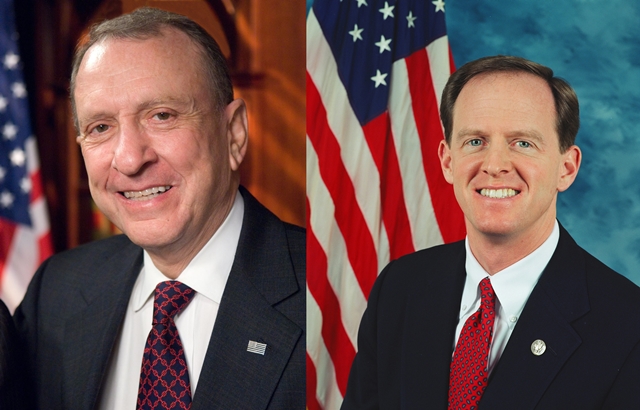 Tweet
Yesterday Public Policy Polling came out with fresh results for the Pennsylvania Senate race. Unfortunately they didn't poll the primary race between incumbent Democrat Arlen Specter and challenger Joe Sestak, it turns out not to matter much just yet.
Pat Toomey, Republican challenger, leads both men at this point.
The numbers: Toomey leads Specter 46-43, MoE 3.2. 68% chance Toomey's ahead now, which of course means about a third of the time Specter's actually leading. It's a close race.
Sestak runs behind Specter, though. Toomey is ahead of him 42-36. At 82%, Toomey is far more likely to be ahead of him right now. Though, of course, the Sestak/Toomey race has double the undecideds of the Specter/Toomey race, and that would likely change if Sestak were to upset Specter in the primary.
But for now it appears that Specter and Toomey are going to have a race as hotly contested as their primary six years ago.